The bedroom should be a serene and a peaceful haven. Organizing bedrooms reduce clutter and lead to better sleep. Here are some organizing tips to get bedrooms organized.
Bedrooms are personal, private spaces and therefore, deserve to be kept clean, clutter-free and well organized. Organizing a bedroom has many benefits, the main being better sleep and a place to unwind and relax. Here are some home organizing tips and solutions to organize a bedroom easily and effectively.
Organizing the Bedroom by Decluttering
Decluttering is the easiest way to organize a bedroom and free up space as well. Begin by removing everything that does not belong to the bedroom. Take a good look around and start putting away things where they belong. Clothes should not be scattered or piled on chairs and tables. Put away books and magazines that aren't being read. Simply tidying up will make the bedroom look more organized, neat and clean.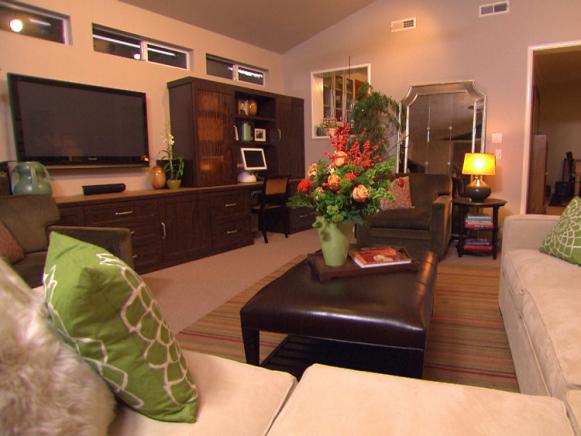 Organize Clothes and Linen for an Organized Bedroom
Since bedrooms are usually the dressing area as well, clothes tend to be thrown around and pile up on tables, chairs and even, the bed. Organize the bedroom closet and create extra storage for clothes, if necessary. Organize clothes according to type and usage and store only regularly worn clothes in the bedroom closet. Everything else can go into boxes or given away to charity. If you are short on cupboard space, you can find quality cheap beds with built in storage space.
Bed linen includes sheets, covers, cushions, blankets, and quilts. These, too, can take up a lot of space and if not organized properly, can make the bedroom look untidy and unkempt. Always make it a point to make the bed soon after waking up. Store spare pillows, quilts, and blankets in a storage box under the bed or at the foot of the bed.
Cleaning and Organizing Bedroom Furnishings
A well-organized bedroom is always clean and tidy. This applies to the furnishings as well. Make sure that the bed linen is always clean and fresh. Organize sets of linen so that everything can be changed at the same time and is coordinated as well. This will add to the overall look of the bedroom. Have a weekly bedroom-cleaning schedule – wipe clean all furniture, and wash the linen, including curtains and other soft furnishings.
More Home Organizing Tips for Bedrooms
Avoid cluttering up nightstands with too many items. Keep only a few essentials and stow the rest away.
Dressers, too, should be kept clean and clutter-free.
If possible, keep the television out of the bedroom. This will reduce clutter and help to sleep better as well.
Create extra storage by investing in storage chests or beds with in-built storage. Under-the-bed storage also works well as does store in labelled boxes.
Jenny Schroedel suggests installing a row of hooks in the closet to hang clothes on and keep them from piling up on the bed.
Avoid bringing toys and food items into the bedroom. They only add to the clutter.
Make the bedroom a serene space by adding fragrance diffusers, soothing colours and pictures and keeping only those items that help to relax and sleep better.
Organizing the bedroom is not a difficult task. All it requires is some time and a regular maintenance. Start organizing the home by creating an organized and peaceful bedroom. Use these tips to declutter, clean, organize clothes and make sure that the bedroom is clutter-free, tidy and a real place to unwind, relax and sleep better.