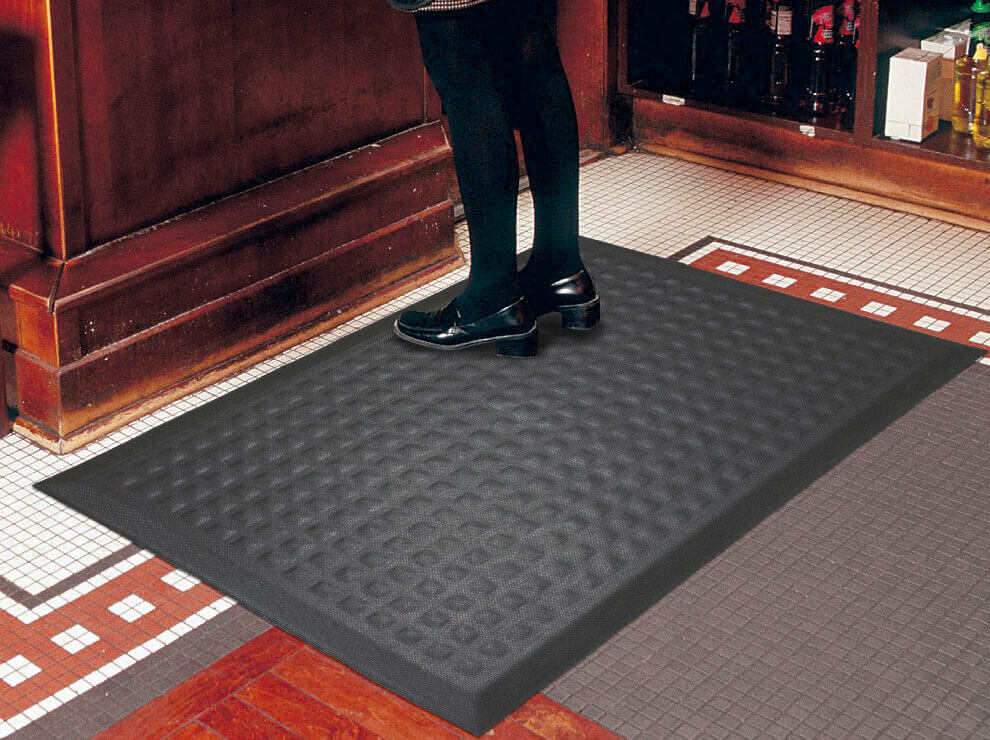 One of the most well-known mat options is Waterhog. Customers that need residential or business mats frequently choose Waterhog mats. Different varieties of Waterhog floor mats are available. You can purchase and install Waterhog entry or entrance mats on your doorway. These mats are primarily used to collect debris off people's shoes when they enter the house from the outside, including mud, dirt, garbage, and moisture. There are also Waterhog interior mats that may be used everywhere in the house. These mats beautify the area, protect the floors, and increase comfort and appeal.
The halls of commercial buildings, the entryway, the reception area, and the elevators are all prime locations for Waterhog logo mats. You will learn five important facts regarding Waterhog floor mats today.
To Create Them, Thermoplastic Polymers Are Employed
The majority of Waterhog floor mats are constructed out of hardy thermosetting polymers. In some of these, polyethylene is used, while polypropylene is used in the rest. These two types of plastic polymers are the ones that are utilized the most on our planet and share similar characteristics of tenacity and toughness. These thermoplastic polymers are not only resistant to stains but are also exceptionally easy to clean. Some Waterhog floor mats are constructed entirely out of polypropylene, which is resistant to the effects of ultraviolet light.
They Have Substantial Rubber Backing
The strengthened bi-level rubber backing on the majority of Waterhog floor mats prevents curling and splitting in any conditions. You should always choose the proper backing depending on the style of your floors. There is a cleated backing for carpeted floors and a smooth backing for hard floor surfaces like vinyl, asphalt, wood, concrete, marble, linoleum, tile, and terrazzo. Anchor Several Waterhog floor mats provide safe backing for the best movement control in high-risk circumstances.
Possess A Unique "Water Dam" Border
All Waterhog mats include a unique border design known as a "water dam," which gives them their recognizable appearance and enables them to retain up to 1.5 gallons of water per square yard. No matter what kind of precipitation falls on it—snow, rain, sleet, or hail—the mat can store this much water. Because the mat has a border, liquids and dirt will not be able to drain off of it.
They Are Indeed Quite Effective
The Waterhog floor mats are quite practical. They contain all of the typical mat features in addition to a few more. For instance, Waterhog mats are great for cleaning mud, dirt, and moisture off of shoes. The mats are also very helpful in guaranteeing floor safety in wet, slippery areas. You won't slip and fall when using them because they have certain backings that boost traction on the floor. There are heated floor mats and Waterhog floor mats with anti-fatigue features.
Wide Variety Of Options
Waterhog mats can be found in a wide variety of dimensions, configurations, hues, and surface patterns. Depending on the requirements that you have formatting, you have the option of selecting any type of mat. You also have the option of ordering WaterHog Diamond mats with the logo of your firm printed on the front of each mat. There is an extremely large number of choices.
Final Words
A Waterhog mat is a great alternative for those looking for a doormat. These fantastic alternatives to rugs and floor mats collect dirt, sand, and moisture from shoes, preventing unpleasant messes from entering your house or place of business. They also give an extra layer of protection to floors that might otherwise be damp and slippery. In conclusion, installing Waterhog mats at the entrances of buildings will help to keep the floors clean and safe for foot traffic.